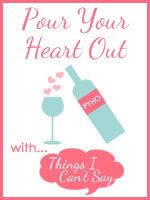 It is never my intention to make myself sad on purpose (although it might appear that way on my blog from time to time). I am just a highly sensitive person (check out this
article
from Marie Claire. That is me to a tee!!!!) and things just stick with me longer than they might the average person. Some things seem silly and ridiculous to dwell over, but I still do, and other things are major life changes, so it's understandable why I think about them often. I think about my nephews EVERY SINGLE DAY! Not a day goes by that I don't think about them, their story, the days leading up to their birth and sadly their passing. When my sister first went into labor on April 28, 2008 I started a Caringbridge site for family and friends to follow their journey. It started out with so much hope, so much optimism, and slowly, day by day, that faded. 3 years ago today, here are my posts...
Sunday, May 4, 2008 11:29 AM, EDT
Not too much new to report this morning, and HOPEFULLY that will be the case for the next SEVERAL weeks! :) I did call Amy on our way home from church just to check in, and she was trying to get some rest, but she told me that last night her contractions started up again, so they had to give her her meds earlier then scheduled, but it helped!!! And she said they had started up today as well, but of course she is being closely monitored, and so far, so good!
If anything changes over the course of the day I'll post an update, if not, then I'll be visiting her tomorrow on my lunch break and I'm sure I'll some sort of news then.
Sunday, May 4, 2008 11:32 AM, CDT
Oh and please, please, please keep those prayers coming!!! If you belong to a church, adding Amy, Mike and the boys to your church prayer list would be AWESOME!!!! : )
Sunday, May 4, 2008 6:54 PM, EDT
Hi Everyone! I have a posting from Amy (she spoke and Mike typed it up and e-mailed it to me to post on here) Keep the prayers coming! : )
From Amy..
First of all, I want to thank everyone for their thoughts, prayers, cards, gifts etc over the last week. These meaningful acts have helped the week go by a little faster I also want to thank my sister for putting up this web site to keep everyone updated. Every hour brings with it ups and downs and you really can't prepare for the emotional roller coaster. We go one hour with a very few contractions and become more hopeful and literally the next hour can bring more contractions and a lot of worries. Since we arrived in the hospital last week I have been happily medicated that has it own side effects. I can't get out of bed with out help and my vision is blurry. But I will continue to do what ever I need to, to keep the babies in side as long as possible. On Thursday they will be giving the babies a shot of steroids to strengthen their lungs just in case. But of course the longer they stay in the better. Thank You again for everything, we continue to need a lot of prayers for our boys.
With Love,
Amy
Sunday, May 4, 2008 11:30 PM, EDT
Storming Heaven for prayers...
Mike just text me (because he couldn't talk and thankfully it woke me up when my phone beeped!)...
Amy started bleeding heavy again and having contractions!! We need prayers and LOTS of them. They can't up her meds anymore, so hopefully the medicine she is currently on will do it's job, STOP the bleeding and the contractions! The babies MUST hang in there for another 6 days in order to give them any sort of fighting chance at surviving! As info becomes available to me (when Mike has a few seconds to talk or text), I will post it on there!
PLEASE God hear our prayers! We need these boys in our lives! They are already a part of our family. Please God!
Little did I know that in less then 48 hours of this post 3 years ago my nephews would be born, Mateo and Ian would be called Home and Ian's fight for life would begin (he didn't pass until the next day). My gosh I miss them! What I wouldn't give to turn back time and have Amy carry them full term, and instead of this being SUCH a sad time for our family, we would be celebrating a fun 3rd birthday for 3 little boys! UGH!!! My heart hurts! My heart hurts a million times over my sister and her husband. I can't imagine losing one child, nonetheless all 3 at once :(
A beautiful drawing a friend gave my sister after the boys passing