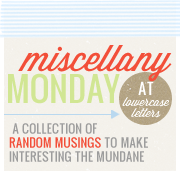 ~My "baby" graduates from preschool in 4 days and I can honestly say I'm not ready for it! :) Dramatic? Perhaps. Totally me being me? Absolutely! :)
~Saturday was beautiful! (weather wise). While Manny relaxed (for once) I took the kids outside (bright and early Saturday morning) so that they could play, ride bikes and climb trees (well, not Mia! ;)
~We went to visit my sister, BIL, nephew and niece on Saturday. It was a last minute, impromptu "trip" (about a 35 minute drive, so I'm not sure if you consider that a trip! ;)) but I do :) I took this pic on the drive there...
~My sisters townhouse is right on the water and the view is lovely! :) On her side of the water is all townhouses on the other side is (are?) gorgeous, huge dream houses. I'd be willing to take this off their hands if the owners were ever giving it away (and while we're at, let's throw in the boat ;))
~Mia Grace is adorable and SO rotten (this picture says it all! :) She is covered head to toe in dirt, her "smirk" is notorious ;) and that rock in her hand, was in her mouth 2.5 seconds after this picture :)
~Watching my children interact with Spencer and Vivienne (their cousins) warms my heart like words can't explain. Although I often wonder how it would be if Mateo, Anthony and Ian were here (and how close Manuel would be with them), it's neat to see Manuel and Mia with the boys' little brother and sister
~Manuel is HILARIOUS! At one point on Saturday, when Spencer fell in the baby pool fully clothed, Manuel looked at him and said, "It's okay Spencer. You know, sometimes life just isn't fair!" :) And then yesterday he and Manny were driving to church (we drove seperately because we had to go different places after church) and Manny had just gotten done eating and was apparently still hungry, so he said, "I'm still hungry but I just ate." to which Manuel replied, "Welcome to my world Daddy, welcome to my world!" Manuel is often talking about how hungry he is RIGHT after he eats! ;)
~I have SO many more pics to post from this weekend, but I'll leave you with this precious moment and post the rest over the course of the week...
Yes, once again Mia is wearing jammies outside (in her defense it was 9am and at least she's wearing shoes! ;)) and Manuel got himself dressed for the day, enough said :))

Happy Monday Friends!