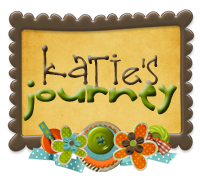 Good Morning Friends and Happy Sunday!
I am once again linking up with Katie today for Day 4 of her blogging challenge: Family (I didn't participate in Day 3: Your Job). Honestly, after how crazy the end of last month was, and how draining it was on me, I just didn't feel like talking about work! :) I work for a mortgage company. We have branches all up and down the East Coast. I started there on November 1, 2006. I've always worked in the Pricing Department (pricing up loans and locking in interest rates) until a few months back when I was going to be laid off (the mortgage business, in case you haven't heard ;) is quite volatile) and instead of laying me off they kept me on as a Pricing Analyst, but primarily I'm the Funder (once a loan closes and the recission period passes, I am charge of getting all the funds to the title companies). I LOVE the people I work with! But, remember, I wasn't going to talk about work ;) so on to day 4, my family....
Manny and I at Spencer's 2nd birthday party (9/3/11)
Mia Grace, being a big girl in Spencer's bouncy house
My sweaty Manuel, also enjoying the bouncy house (Manuel HATES getting his picture taken! :))
My family is EXTREMELY close (meaning my extended family. So I can't post pics of EVERYONE or else it would take ALL day ;) so I'm just going to post about the semi-immediate ones :))
My mom (and Manuel, Christmas 2010). My mom is AMAZING! She worked SO hard to provide for my sister and I as we were growing up. She has definitely made us the women we are today! :)
My dad and I. As you can tell this pciture is old, but this is how I choose to remember my dad. He was a GREAT man, unfortunately he just had a lot of drug and alcohol deamons. To read more about my dad's struggles, you can go
here
,
here
and
here
. I love him and miss him terribly, but I know, without a doubt, he is whole, complete and healed in Heaven!
My family is amazing and I honestly couldn't ask for a greater group of people to be surrounded with. My aunts, uncles and cousins are all amazing too!!!! :)