Happy Tuesday Friends (I almost said Monday! :))
I hope you all enjoyed your wonderful, long holiday weekend. The Gomez family did, and now it's back to work, school and Linnie's for us! :)
I am once again linking up with Katie for the 30 Day Challenge. I did not post yesterday, so today is Day 5 & 6....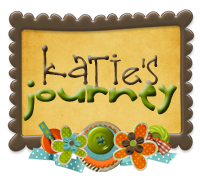 Day 5: A picture that makes you happy
If you've been around for awhile, you've seen this picture MANY times! :) It was our Christmas card pic from 2010. These two faces are my absolute EVERYTHING! And although it's totally cliche that I posted a pic of them on this prompt (instead of something original and creative like a picture of a Chili's restaurant (YUMMO!!!!! :) I can't help it. I love them! :)
Day 6: Movies
I'm going to be super honest here and say, I am NOT a fan of movies AT ALL (gasp!!! I know, please don't un-follow me! ;) I think it's just because the idea of sitting still for 2+ hours when I know there are a million and one things I could be doing, just drives me crazy. It's funny though, because my husband LOVES movies. He would spend all of his "TV time" watching movies if it wasn't for how much I do not like them! ;) He (along with everyone else) thinks it's so crazy that I've never seen such "classics" (I use that term loosely) as "There's Something About Mary", "Dumb and Dumber", all the Chris Farley movies, etc. I'm just not into it! ;) With that being said, I two have two all time favorite movies that I would watch over and over again. They are...
I have LOVED this movie for as long as I can remember! Grant it, I was only 8 years old when it came out, but I'm pretty sure I've loved it ever since then. And the songs in the movie, AHHHHH, to die for. Who doesn't love a little Cher and Peter Cetera, "Afterall"???? I know I do! :) And some Rod Stewart, "Forever Young". LOVE it!!! If you've never seen it, you should!

Life As A House is also another fav. It's a total tear jerker, but SUCH a good movie! Check it out! :)

So yeah, that's really the only movies that I LOVE LOVE LOVE! :)

But, with that being said, our church showed the trailer for the movie, "Courageous" that's coming out soon, and I am SO excited to see it. I MAY actually even go to the theater for that one!
Have a great day friends! :)