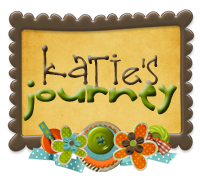 So clearly I've been slacking on these but I do want to make an effort to participate when I feel led to write and today is one of those days! :)
Day 13: Favorite Quote or Bible verse
Hands down, my favorite Bible verse is Ephesians 2: 8-10
"For by grace you have been saved through faith, and that not of yourselves; it is the gift of God, not of works, lest anyone should boast. For we are His workmanship, created in Christ Jesus for good works, which God prepared beforehand that we should walk in them."
Love it! Very fitting for myself, my husband and for many others I know!
And the following are not quotes or Bible verses, but song lyrics that I LOVE...
And I have touched the scars upon His hands to see if they were real
He has walked the road before me, he knows just how I feel
When you feel that there's not anyone, who understands your pain
Just remember all of Jesus's suffering
-Jeremy Camp, "Healing Hand of God"
One of these days we all will stand in judgment for
Every single word that we have spoken
One of these days we all will stand before the Lord
Give a reason for everything we've done
And what I've done is
Trust in Jesus
My great Deliverer
My strong Defender
The Son of God
I trust in Jesus
Blessed Redeemer
My Lord forever
The Holy One, the Holy One
-Third Day, Trust in Jesus
And there is SO many more, but right now I am drawing a blank! :)
Visit Katie and link up!