*I'll be back later today to recap Manuel's 1st day of Kindergarten (which was AWESOME! :)) but for now, I'm linking up to
Katie's Journey
and her 30 day blog challenge. She did this before and I absolutely loved it! I've decided to join up again. I can't promise I'll do all 30 days, but I'm sure gonna try! :)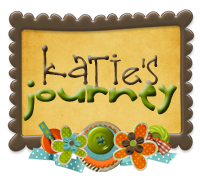 Day 1: Introduce Yourself
Hi Everyone! My name is Christina and I love in the beautiful (albeit a tad "boring") state of Maryland. I am 30 years old. I work full time, outside of the home as a Pricing Analyst/Funder at a mortgage company. Although I'd love to be able to stay home with my children (at least part time) that's not possible right now, and I've come to terms with it! :)
Speaking of children, I have two awesome children, Manuel and Mia. Manuel was born 1/31/06. Mia was born 1/18/10 (so they are almost exactly 4 years apart). They make me smile everyday
and sometimes make me scream
and I can't imagine my life without them.
Manuel, my first born,with a heart of gold! 
Mia, aka "Miss Hollywood" This picture appropriately sums up my little ball of sassiness! ;)
I'm married to an incredibly amazing guy named Manny (also Manuel, but we call him Manny). Manny's life has been a struggle, to put it mildy, from his childhood straight on through to his mid-20's, but he stands here today as a 31 year old, AMAZING man of God, who is the TRUE definition of change and overcoming life's obstacles (to read more about it you can check out these
story 1
,
story 2
and they both have link ups to more of the story, if you care to read :))
A tad more about me...I'm SUPER emotional (about EVERYTHING!-especially when it comes to my children) and although it might come across on my blog as being overly dramatic, that's not the case at all, I just have a really huge heart and take everything to heart (even if I don't know you in real life! :)) I'm Baptist and attend church regularly. For the last 2+ years I've taught Sunday school, but have decided to take this upcoming year off and hope to get involved in a small group. Have questions? Just ask! :) I love blogging and all the super amazing friends I've made through it! :)

Here I am...
Thank you for stopping by! Feel free to stick around awhile, if not, thanks for visiting and take care :)