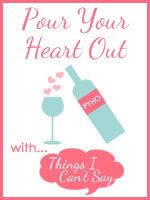 It's no secret, here on my blog, on my Facebook page or in real life, how much I love my children. Their sweet little faces have brought me through my toughest times, and given me a reason to smile each and everyday! Grant it, they aren't always angels, they aren't always on their best behavior, and they might just make me want to pull my hair out
on a daily basis
once in a blue moon, but they are my world (along with hubby, of course! :)) I always knew I was meant to be a mother (I mean, let's be real, I played with baby dolls until I was TWELVE, yes 12! I wasn't one of those 12 year old like today, who have sex and do drugs (UGH!!! The thought gives me the heeby jeebies (sp?)), and although when I became pregnant with Manuel it wasn't planned (of MY planning), it was of God's planning. That little boy saved my life, no doubt! I was doing a lot of drugs, drinking and partying literally up until the night before I found out I was pregnant. June 9th, 2005, around 7:05am, right before work, I took a pregnancy test, and could have fell over and died when I saw the positive sign. But nothing has made me do a complete 180 turnaround like finding out I was going to have a baby, just days after I had turned 24 years old. This letter is to my son...
Dear Manuel/Buddy/Buds/Manuel Panuel/Manuel Manicotti (I call Mia, Mia Mozzarella, it must be the Italian in me! ;))
Words can not express my love for you! It runs deeper than any amount of love you will ever know. You are my first born, my first son (maybe one day there will be more! :)) and one of the funniest, sweetest, most kind hearted people (especially a child) that I have ever met! We are just a few weeks shy of you turning 5 1/2 (a huge milestone in your eyes! :)) and I can't believe you are starting Kindergarten next month. I'm not sure why Mommy is feeling SO emotional about it, but I am. The thought of you getting on a school bus, a big, huge, yellow school bus, all by yourself, and starting your adventure in the "real world" (of elementary school! ;)) is just a big deal for mommy. I have a lump in my throat as I type this. You are my world, you are my everything little boy! I know I lose my patience (probably too often! :( I know sometimes I'm tired and say no to Play-Doh, I know I'm not always "Mommy of the Year" material, but hope my love for you outweighs any of my "bad days". My gosh, I hope you NEVER doubt my love for you! This world is such a crazy place and I pray EVERY.SINGLE.DAY that Daddy and I raise you in a way that you know:
-that YOU should be the leader (and not the follower)
-that being cool doesn't always meaning "being cool"
-that you are a Christian and you should NEVER be ashamed to let people know that you love and serve an awesome, wonderful God who will NEVER leave you and will always provide for you
-that your kind, gentle, sweet heart is a GOOD thing (even if it makes you more susceptible to hurt feelings) your good heart is going to take you places, I just know it!
-that it's okay to be friends with the person who might not be everyone elses friends, sometimes we have to love the "unlovable"
-that no matter what anyone tries to convince you, even your "friends", drugs/alcohol/cigarettes do not make you cool. They can lead to a life that trust me, you don't want to live. Take it from Mommy and Daddy, it's NOT worth it!
-that those "friends" that try to make you do anything listed above are NOT your friends! It might make you sad, but cut your ties and move on. Trust me!
-that you and your sister will get to a point in your lives where I'm sure you'll drive each other crazy, BUT she is your sister, your blood, and you two should ALWAYS be there for each other.
-that when Mommy and Daddy tell you (as you get older) that if you ever get in a situation that you need us, we'll be there, WE WILL BE THERE! Altough we might be unhappy, although we might ground you ;), I'd rather be woken up in the middle of the night to come "save" you, then to never see you again!
-that family is EVERYTHING! I pray that you, Mia, Vivienne and Spencer (and any other siblings or cousins that might come into the picture) stay close.
-that when you're 16, going to church every Sunday isn't punishment or something we do just to make you mad, or so you have to wake up early, we do it because we love you, and trust me, one day you'll appreciate (hopefully you always love it, like you do now! ;))
And really baby boy, this list could go on forever, but I'll stop now. Afterall, you're only 5 (soon to be "and a half! ;)) so many of these things are very far off, but I know the way the last 5 years have flown, and I imagine they will keep continuing to fly! Keep being your amazing self my sweet angel, and I pray that as you grow, your dreams and goals know no limits!
Love Always,
Mommy
Oldies, but goodies :)
NOT an oldie, but a goodie ;)