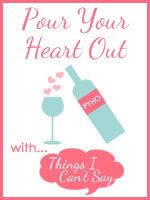 Read part one
here
and part two
here
As my last post ended, my dad was moving into his own place. It was low income housing and with it brought the sort of people that you DON'T want your drug addict, alcoholic father to live within steps of, BUT it wasn't my decision, and there was nothing I could do.
My dad's new apartment was perfect for him (as far as the inside went). His sisters made sure it was furnished with various hand-me-down pieces, his government assistance made sure his fridge and cupboard had food in it and Manuel, Manny and I made sure it was filled with love on each visit (as did his one sister, Aunt Kathy) I continued to make sure each holiday was spent, at least part of it, with my dad. We would invite him to come to Manny's moms house with us for holiday dinners, Easter egg hunts, etc. Those are some of the fondest recent memories I have of my dad. I was making sure he knew he was loved. I know depression played a huge role in his entire life, so calling him a few times a week, visiting him a few times a month, or including him in holidays, was the least I could do to let him know that no matter what, my family (Manny, Manuel and I) loved him! He was making memories with his grandson that put the biggest smile on his face. I'd make sure we made an effort, at least every other week, to visit my dad after church. When we'd come to visit he'd always have his famous meatballs waiting for us. To this day, Manuel still talks about how much he misses PopPop and his meatballs :) Sometimes he'd welcome us with open arms, and other times we'd have plans to visit after church, and when I'd call he wouldn't answer, or he would answer, make up some excuse, and we'd plan for another time. Again, I knew he was still drinking and doing drugs, and the times he didn't let us come over, I have no doubt, were because he had been up all night, or he was hungover, or maybe even high at that very moment, so I wasn't in denial. The fact is, I knew the truth, I knew there was no changing him, but it was set on my heart to make the time I did have with my dad, the best I could, and that's what I set out to do. Did that mean that the times we'd visit and I'd spot a vodka bottle hidden behind his recliner were not hard? Absolutely not! It puts a knot in my throat just typing it, but I had accepted things for what they were, and my dad sober was an amazing man, and as I said a few sentences ago, the last few years with my dad had some great memories in them!
May 15, 2009, a day I will never forget...Manny was away. I had just miraculously finished another work day, keeping up the facade that life at home was great. I had picked Manuel up from Linnie's house and was driving home. I decided to give my dad a call. We chatted for a bit. He sounded good. I told him I loved him and hung up the phone. Never knowing that it would be the last time I would ever hear my dad tell me, "I love you." Around 9:30pm my cell phone rang and it was my Aunt Kathy (my dad's sister) and I knew that whatever reason she was calling me, it was not going to be good. I picked up, and heard the words that I never thought I would hear, "Chrissy, Daddy's gone." (of course her delivery was a combination of shock and disbelief). I couldn't believe it! "What!?!??!" I screamed. "Chrissy, your daddy is gone! He had a stroke. His neighbors came over to visit and when they walked in they found him not breathing. He was rushed to the hospital, but they couldn't save him. I'm sorry hunny!" At some point I hung up the phone and just stood there in disbelief. My best friend was visiting (who knew my dad since she was 8) and she couldn't believe it either. Her son and Manuel were sleeping. I just stood there, not sure what to say or do. I was crying, but not sobbing tears, just sort of crying with no emotion. Of course Veronica's first reaction was, "Call Manny! Tell him to come home from his fishing trip!" (she didn't know he was in rehab so in the midst of it all, I had to explain that to her). I called my mom and her, my aunt and my uncle came down. I now had to decide what I was going to do...should I go to the hospital and say goodbye or should I just keep the sweet memories of what my dad looked like alive in my own head? I decided not to go and say goodbye. I couldn't do it. Shortly after Manny just happened to call and had to tell him the news. He was guilt ridden that he wasn't there with me, but I was "okay" because I was surrounded by family and my best friend of 20 years. Eventually, with a pounding headache, I fell asleep. The hardest part would come the next morning, when I had to tell Manuel. I explained in the simplest terms that a 3 1/2 year old would understand, that PopPop was sick and went to Heaven with Jesus, and his cousins.
The next few days were spent letting people know, planning a memorial service (my dad wanted to be cremated so there would be no viewing or funeral), making collages and writing what I would say at his memorial service. Yes, I would be the one to speak about my father, the man I loved more than words. The man, who I knew, had felt love these past several years because of my family and that brought me peace.
May 22, 2009 our pastor led a memorial service for my dad at our church. I spoke. I was going to miss my dad like words couldn't even describe, but I knew one thing...Satan's hold on my dad was gone. The drugs and alcohol were gone. The diseases that ravished his body were gone. My dad was free and happy. That I knew! :) To this day, I'm not sure if I even believe that my dad died of a stroke....was it an overdose? was it a stroke caused by a massive drug binge? was it his body finally saying enough? I'm not sure. Whether my aunt told me it was a stroke because she wanted to guard my heart or if it was in fact a stroke, I'll never know. And I'm okay with that. He's at peace, regardless of how it happened.
May 23, 2009 I would wake up with the realization that my dad would never get to see my next child be born, grow and thrive...yes, that was the day I found out I was going to be a mommy again.